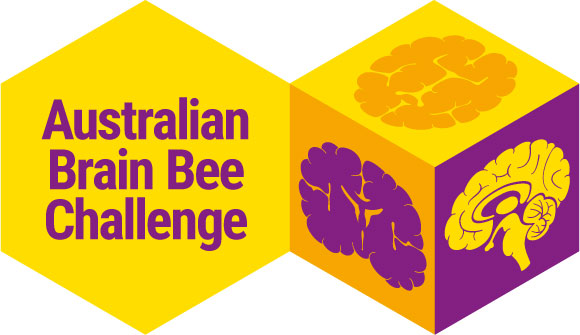 The Australian Brain Bee Challenge (ABBC) is a competition for high school students in year 10 to learn about the brain and its functions, learn about neuroscience research, find out about careers in neuroscience and to dispel misconceptions about neurological and mental illnesses.
The program was started in Australia in 2006 to address a number of deficiencies in the public's perception of science in general, and neuroscience in particular.
The ABBC provides current and accurate information on the latest advances in neuroscience research, its value to the community, and promote careers in science and technology.
COVID-19 UPDATE
Despite the constraints of lockdowns preventing face-to-face competition, the Brain Bee Executive is pleased to announce that the 2021 Brain Bee Challenge was able to run through all three rounds as online events, to determine an Australian Champion (Calvin Zhu, from Victoria) and a New Zealand Champion (Andy Song).
This success gives us confidence that should there be any similar constraints on face-to-face challenges in 2022, we can still run the full Brain Bee Challenge to determine Champions for both countries.
There are 3 local rounds to the Australian Brain Bee Challenge.
Further information on all rounds can be found here
Teachers can enrol students for the competition through a dedicated link:
https://hsl.educationperfect.com/brain-bee-2022