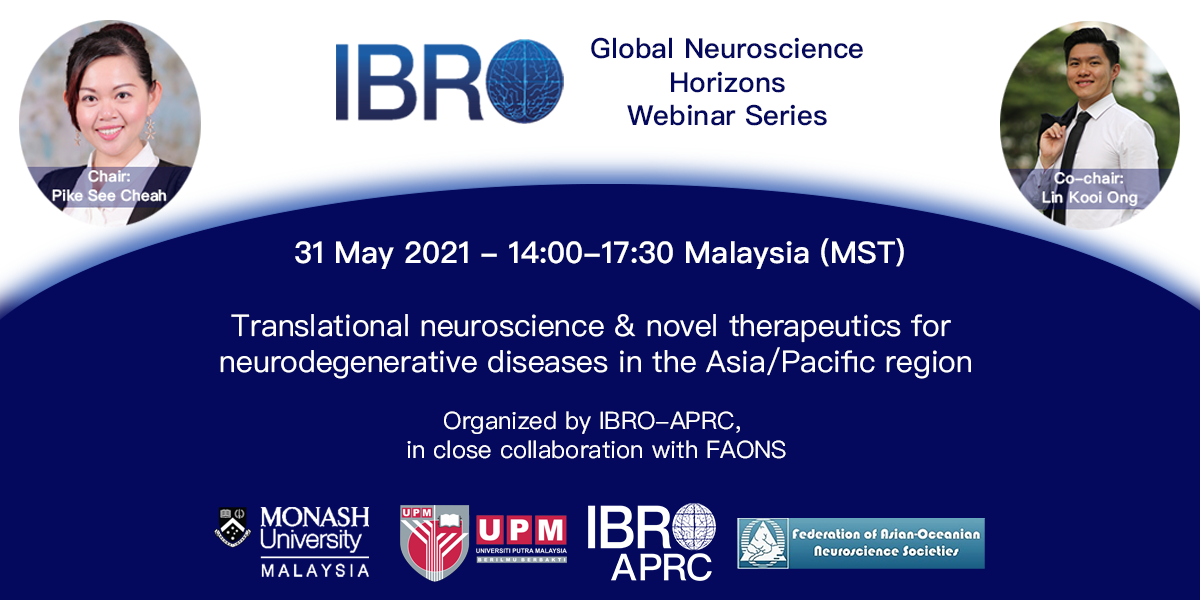 IBRO is excited to announce our 2nd Global Neuroscience Horizons Webinar on 31 May 2021 with Profs. Jafri Malin Abdullah, Cliff Abraham, Julie Bernhardt, Michisuke Yuzaki, Amy Fu, & Yong Shen.
The webinar will focus on how translational neuroscience and novel therapeutics can yield new treatments for neurodegenerative diseases across the Asia/Pacific region and will be chaired by Prof. Pike See Cheah (chair, IBRO-APRC)& Dr. Lin Kooi Ong.
Registration is free and open to all!