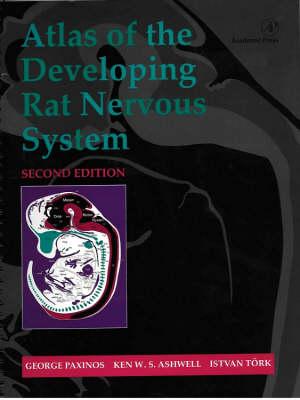 Istvan Törk was a professor at the University of New South Wales and a world authority on brain anatomy. Among his many accomplishments, he published an atlas on the rat's brain in 1982.
This award is for the best oral presentation by a Student Member of the Society at the ANS annual conference. Applicants for this Award must tick the appropriate boxes on their online registration/abstract form for the ANS annual conference. At the deadline for submitting abstracts, the applicant must be a Student Member of ANS who has not yet submitted a thesis for a doctoral degree.
How to Apply
Tick the box on the conference website when you register for the annual ANS conference. Deadline for submission will be the same as the deadline for receipt of registration/abstracts for the meeting.
Past Winners2018 – Wei-Shern Lee (Murdoch Children's Research Institute), William Turner (University of Melbourne)
2017 – Sangwon Yoo (The University of Melbourne), Paul Mirabella (Monash University), Rebecca Norris (The Florey Institute of Neuroscience and Mental Health, University of Melbourne)
2016 - Dylan Fox (Monash University), Wing Hei Chan (University of Melbourne)
2014 - L. Heap, J. Pinyon, J.J. Liu
2013 - A. Thompson, B. Hurren, D. Amaya, M. Koenning
2012 - M. Minter, K. Turner
2011 - J. Hakim, S. Liddelow
2010 - K. Mackenzie, T. Young
2009 - B. Sivyer, D. Bradford, S. Carbone
2008 - P. Burke, C. Ng
2006 - A. Luty, T. Keeble & J. Padley
2005 - S.J. Etherington & J.Y. Tiao
2004 - N. Price (commended: E. Blessing & T. Puthussery)
2003 - R.S. Chung
2002 - M. Weible
2001 - J. Potas
2000 - J. Crane, R. Anderson, M. Anderson
1999 - P. Bachelor & Y. Morcos
1998 - G. Coleman, J.K. Phillips & J. Fleming
1997 - G. Coleman & K. Falland
1996 - C. Leamey & K. Ghosh