Sponsorship and Exhibition
Sponsorship opportunities are now available click

here

for prospectus!


The ANS Annual Scientific Meeting is one of the largest annual biomedical conferences held in the Australasian region. This year's event will be held at the Perth Convention and Exhibition Centre in Perth on 8 - 11 December 2020 and is expected to be attended by 700+ delegates.
2020 is typically associated with hindsight, and whilst this will be a great opportunity to reflect on the past 40 years, the theme of the ASM highlights Perth as a progressive, forward-thinking centre for Australasian neuroscience. Hence Perth 2020: a Forward Vision.
As we celebrate and reflect on 40 years of ANS, the future of neuroscience has never been more exciting. Our local organising committee chaired jointly by Associate Professor Stuart Hodgetts, Dr Ann-Maree Vallence and Associate Professor Julian Heng, are working together to ensure that Perth 2020 has a stimulating scientific program, including Nobel Laureate Professor Edvard Moser to give a new Presidential Lecture, as well as international and national plenaries, symposia, and satellite meetings. In addition, we are working on an exciting social and celebratory program to mark this special occasion.
We look forward to seeing you in Perth in December 2020!
The 2020 organising committee
Becoming a Sponsor
The ASM represents an excellent opportunity for your organisation to be represented to a wide audience and will enable you to raise your profile, gain market intelligence and market your products and services.
Don't miss the exciting opportunity to showcase your organisation at this national meeting. The current and next generation of Australasia's brightest minds will be there to meet you.
To download the prospectus click the image below;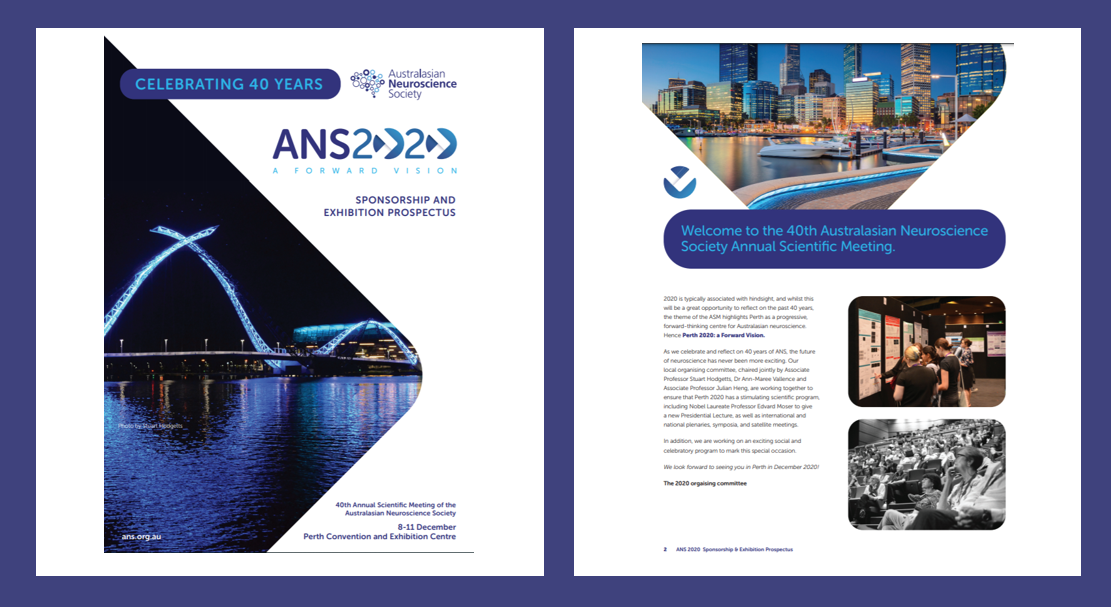 For all sponsorship enquiries, please contact the ANS Partnership Team:


Seb Bown
ANS 2020 ASM Sponsorship Manager
P: 02 9431 8600
E: This email address is being protected from spambots. You need JavaScript enabled to view it.